We are back from vacay and had a great time in San Diego.
The sunshine and, well, more sunshine, felt Ah. Mazing.
It's a quick back-to-reality though as I've got a sick little babe on my hands now. Poor guy.
I thought though that I'd share some good deals that speak for themselves without a my own excitingness to share with you.
Lord knows, being married to my husband, I love a good deal.
A good deal is as good as a treasure at the thrift store, or the first time you wear a new sweatshirt, or finding a dollar in your old ski jacket.
Okay you get the picture.
These adorable vintage-y earrings are only $6! Pretty sure that's what we like to call el-cheapo. Check out
GroopDealz to buy them
.
1st birthday Party planning has already begun (mostly in my head) for Brecken, and these popped up from my daily Zulily email this morning.
Zulily

(have you signed up with them yet - they offer GREAT deals for moms and related mommy-gear).
For only $10,
you get $20
worth of these adorable, personalized (EDIBLE) cake-toppers from
Cake Sugar Designs.
Supe cute!
OR
Michael's
has a
50% off coupon
for this week.
These are good because a lot of craft stores will accept competitors coupons. ALWAYS PRINT THESE.
Or, if you're feeling like your wallet can't take another hit after some splurges for Valentine's Day, check out the following GiVEAWAYS.
F.R.E.E.
Now you're speaking my language. :)
Linda @ Craftaholics Anonymous is having an entire week of giveaways to celebrate her blog birthday. Yes please!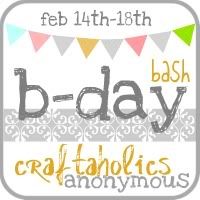 I entered to win a necklace offered by Lora Elizabeth stamped jewelry.


I thought it would be a cute new mommy gift, and I just received a baby shower invite in the mail today!
OR, check out my friend
Jenna @ A Little Blue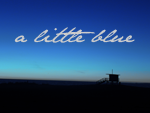 for another great giveaway of these cute prints:
Guess which color I would choose? GREY. Shocker, I know.
Janet @ Today's Fabulous Finds
showed off her new St. Patrick's Day printables which are always Free.
I want to frame the green one.
Click her link for the full download to print.
Kelsey @ The Seattle Smiths
is offering an amazing $50 giftcard to
Apothica
.
I wasn't familiar with their store/products, but after clicking one, I saw exactly where my $50 would go:
is offering an AMAZING deal:
I am for sure opting to be considered for this!!
Do you know of any other great deals that are going on right now? Or are you doing a giveaway? Leave a link and I'll update the post to feature it.

(assuming it's relevant)